IT'S BOOK TAG TIME!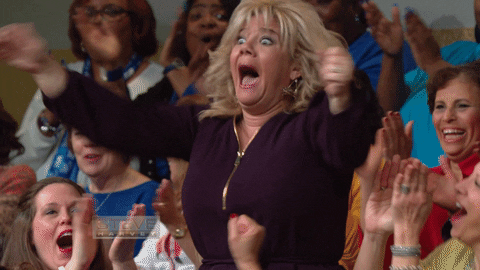 Thank you so much to Monique @ thatwildsoul for tagging me in her awesome post!
The Ultimate Vacation book tag was started by the wonderful Brookie Cowles  so make sure you head over to her blog and check out her awesome posts!
The rules are:
Answer the questions below (DUH)
Tag 5 friends
Link back to brookiecowles.com in your post!
sidenote: This tag is PERFECT for me right now because I just planned the actual ultimate vacation to Europe for a month (you can read more about that crazyness in my March wrap up post here!)
*DRUMROLL PLEASE*
It's the dead of winter and you are escaping to a tropical location. Hours in the sun with a book on your "to-do" list. What book do you bring with you?
Ok so the first book that comes to mind for me is The Hating Game by Sally Thorne. I've already read this twice and it's just the PERFECT romance/fun book for a vacation in the sun. It literally makes me feel so giddy when I read it IM OBSESSED!
You see the first signs of spring and your heart beats faster with the thought of warmer days. You are escaping for a nice cruise to herald in the warm weather. What book do you bring to accompany you on the decks of the ship?
Well I can't use THG twice for this post, right? RIGHT?!?! I'll mix it up a little bit for this one. I think I would bring any of Sherrilyn Kenyon's Nemesis Rising/League books. I talked about Born of Night in my Unpopular Opinions post and that series is one of my all-time fave adult/romance/sci-fi series of all time. Seriously guys, broody assassins, kickass females, and amazing friendships WHAT MORE COULD A GIRL WANT?!
Summer has arrived! You spend your weekends camping in the mountains. Fresh air, trees, animals, and campfires keep you company on your outing. What book do you bring to read next to the sound of the flowing creek?
This is actually harder than I thought it would be. For some reason I can picture myself reading V.E. Schwab's Shades of Magic series while camping in the mountains. It's the perfect blend of action, adventure and sarcastic MC's. These books are relatively long so they would be the perfect weekend read!
Fall is approaching. Nothing makes your happier than crunchy leaves turning red and orange and purple. You bring a book to the local park to read on a bench under the whispering trees. What book do you read?
SIX OF CROWS/CROOKED KINGDOM. IDK why but this imagery just SCREAMED Leigh Bardugo to me. SOC is everything I want in a fall read. It's fucking brilliant, I can totally imagine myself sitting under a tree while everyone is socializing and I'm fucking freaking out over my precious Dregs. #INEJANDKAZ2017 #savekazbrekker2017 (im trash…deal with it)
Christmas is in the air. Lights, and carolers, and shopping. You want to curl up next to the fireplace with a good book that reminds you of comfort. What do you curl up with?
I think I would go with one of my favorite paranormal romance books by Katie MacAllister, The Aisling Grey Novels. The first one is called You Slay Me and it's basically about this awkward guardian named Aisling who accidentally becomes a demon lord and a wyvern's (dragon thingy) mate. I LOVED these books in high school. They were so much fun to read and I also reread them whenever i was feeling super stressed/needed a comfort read. I literally know no one else who has read these books PLEASE JOIN ME IN MY LOVE FOR AISLING GREY. There's a hilarious talking dog (who is also a demon) and basically he is my all-time favorite character. Aisling makes a fool of herself every other page and it's just super fun and the perfect book to get out of a slump!
Winter lasts sooooo long. You need something to remind you that the sun will come out again. What book to you read to take you away on the vacation you wish you were going on?
Since I don't read too many contemporaries, most of my books take place in fantasy/dystopian worlds. I think it would be really cool to experience life in Magnus Chase and the Gods of Asgard (mostly for Otis the talking goat and Magnus' talking sword). I think there's a theme here that I like talking inanimate objects, this is getting weird.. This is probably cheating but I would also chose reading the Avatar the Last Airbender comics because I LOVE THE WORLD. Avatar was my favorite show growing up and I've recently rewatched the series along with the Legend of Korra. If there's one thing to know about me it's that I fucking love avatar like A LOT.
Well, that's it for my bookish vacation! Were you guys surprised that i didn't mention ACOMAF? IM TRYING TO BRANCH OUT PEOPLE, OKAY?? No, but really it would be too emotional for me to read on any vacation. LOL. This was a super fun post to make and i cant't wait to read your responses! Have you read any of the books I mentioned? If you like paranormal romance I would DEFINITELY recommend Born of Night and You Slay Me! (I need more friends who have read these books, PLEASE)
NOW FOR THE TAGS!! If you've done this tag before, or don't feel like it that's totally ok!
Caitlin @ caitlinsternwrites
Alex @ Young at Heart
Brittney @ What a Lovely Book
Heather @ Books & Words 
Olivia @ Olivia Chanel's Galaxy of Books