WOAH.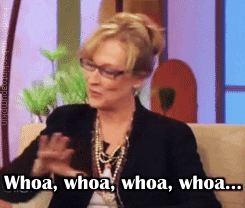 (thx meryl)
It's my first Top 5 Wednesday and I AM SUPER EXCITED
If you don't know, T5W is a weekly book meme hosted by two lovely bloggers over on Goodreads and this week is Top 5 Favorite Science Fiction and Fantasy books!
This is pretty much my all-time favorite genre so this is going to be quite difficult and I'll try to keep the list down to 5 (NO PROMISES).
That's my list- Hope you all enjoy!!